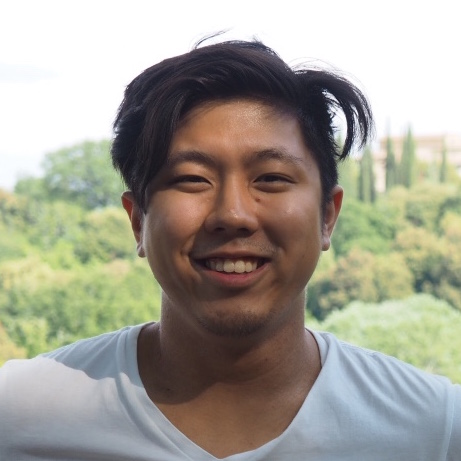 From Queens, NY. Ph.D. research in probability theory. Expertise in maths/stats/CS/OR. Goal: apply data in a principled way (i.e., logically, ethically, sympathetically).
E-mail me at ssk@stevensoojin.kim.
---
bio
2020-:      Research, Replica, New York, NY
2017-2020:  Modeling, Two Sigma, New York, NY
2012-2017:  Ph.D., Applied Mathematics, Brown University
  (Sigma Xi Award)
2013-2016:  Fellow, NDSEG, US Dept. of Defense
Summer'16:  Data Science, Twitter, Cambridge, MA
2008-2012:  B.S.E., ORFE + PACM + CS, Princeton University
  (J. Rich Steers Award, PACM Prize)
2008-2012:  Pell Grant, Federal Student Aid, US Dept. of Education
Summer'11:  Strategies, Goldman Sachs, New York, NY
---
research
During my Ph.D., I did research on applied probability, rare events, and connections to statistics and optimization. I was very fortunate to be advised by Kavita Ramanan.
---
teaching+
2014-2017, Math CoOp

Some of us recently participated in the STEAM Week at the Jewish Community Day School of Rhode Island.

2014-2016, ALANA Mentoring Program, Brown Center for Students of Color
2014-2015, Co-organizer of Graduate Student Seminar in Applied Mathematics
2014, Assistant Instructor

APMA 1200: Operations Research, Probabilistic Models, Spring 2014.
APMA 1650: Statistical Inference, Fall 2014.
During this time, I compiled a list of homework tips that might be useful for students.

2013-2014, Reflective Teaching seminar, Sheridan Center for Teaching and Learning
---
perspective
I am broadly interested in applicable mathematics — i.e., theory that can reveal new aspects of the world around us. The following (somewhat conflicting) viewpoints summarize my own perspective:
"I regard as quite useless the reading of large treatises of pure analysis: too large a number of methods pass at once before the eyes. It is in the works of applications that one must study them; one judges their ability there and one apprises the manner of making use of them."

— J.-L. Lagrange
and
"Practical application is found by not looking for it, and one can say that the whole progress of civilization rests on that principle."

— J. Hadamard